The Past and Future of the Cross Country Team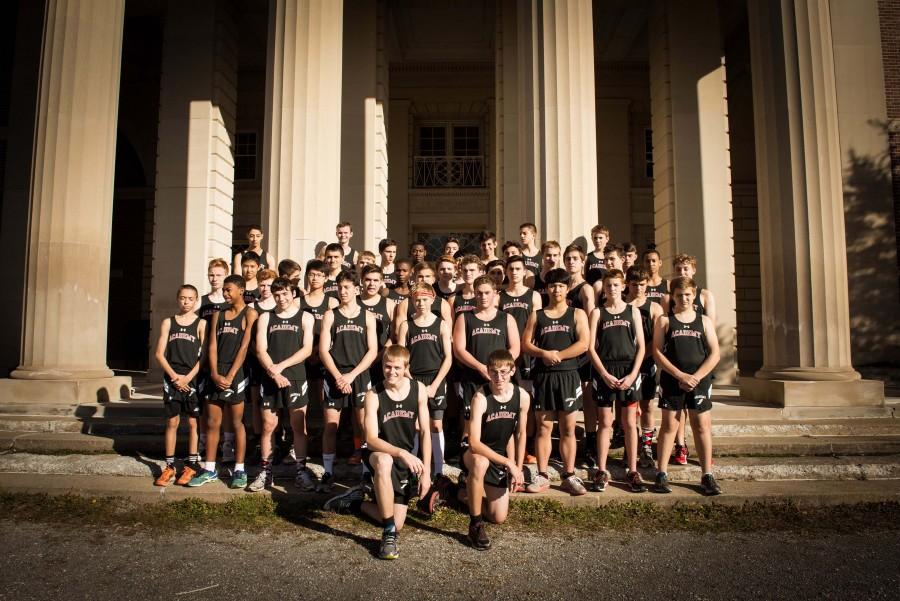 Trevor Gulock
November 28, 2015
Those of you reading this may have seen the 2016 XC season countdown on Mr. Poole's old-school chalkboard. This chalkboard most accurately resembles the energy and attitude of the cross country team as we left Sectionals and brought an end to the season. It was quite a sight to see every runner congratulating one another on a terrific season and either stressing how much they are looking forward to next season or just trying to portray the loss of those leaving to college. One sure thing is that every runner will be counting down to the next season.
Even though we may be excited for next year, we should not forget  the performance of the team this past year. For example, co-captain Sawyer Balint broke the home course record with  a time of 14 minutes and 33 seconds.The team also ran an undefeated dual-meet season, won first place in the Colonial Council Championships, and placed runner-up in the Section 2 Championships. The season was remarkable, and was recognized by local schools. A perfect example of this took place at the Maple Hill Invitational, when co-captain Steve Verstandig was told by a Maple Hill runner, "I have never had that much fun in a race." The work put in by every runner provided rewards for each of us as individuals and as a team.
The 2016 season will be something to look forward to. Coach Poole and many others are excited for the runners that will be coming back next year. Alex Foyt, runner extraordinaire, should be returning next season. Foyt brought a great attitude to the team, but the runners missed him on the trails. His persona and running will be greatly appreciated next year. Of course, we are all very excited about the running careers of co-captains Max Tulchinsky and Ahmed Lachgar. These two talented athletes exceeded expectations last season, and their performance will be instrumental to the team's success next season. And of course, we cannot forget Marcus O'Leary who, along with Balint and Tulchinsky, was a first-team Colonial Council all-star this season and will once again be one of the top runners next season.
The time we shared as a team this season was fun and every one of us improved in one aspect or another.  As a runner myself, I can't stress enough how much I miss the sport. In fact, I have a countdown going myself.