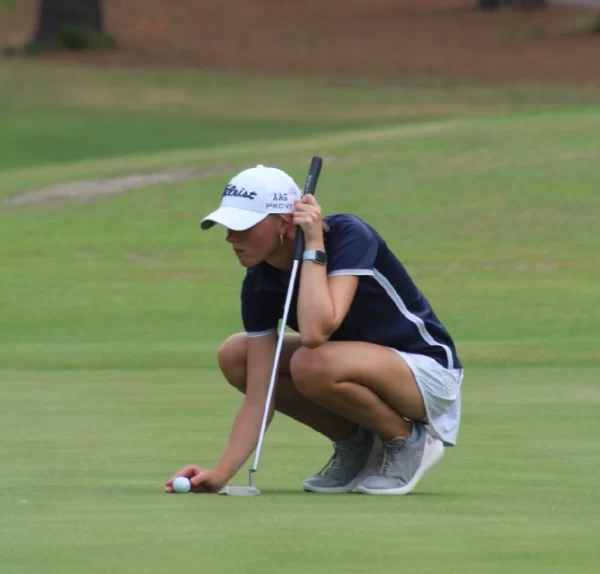 *Albany, NY* – The Albany Academies Girls Golf team secured a remarkable victory with a final score of 142-152, showcasing their skill and teamwork. We had the privilege of speaking with senior, Jillian Rawson, to delve into the key moments of the match and the team's preparations for upcoming challenges.
Jillian began by reflecting on the team's recent victory, saying, "We had a very good team experience out there today. We were talking, having fun, and it made the round more relaxing and easier, leading to better performances."
With the Colonial Council Championship just a week away, we inquired about the team's preparations. Jillian shared, "Everyone's putting in practice, both in-school matches and outside. Even when matches are canceled, we hit the simulator to get practice in every day."
This year, the team faced the challenge of losing two valuable players, and Jillian acknowledged this fact, "We lost two players, who were both instrumental in our success. It requires more teamwork now, and it feels different without them after having them for the past four or five years."
When asked about her role as a senior, Jillian emphasized her commitment to supporting her teammates. "I arrive early and stay late at matches to show my support. I also make myself available for teammates who might need someone to talk to after a bad day."
As the team heads into the Colonial Council Championships next week, with a 6-0 record for the year, Jillian expressed their confidence, stating, "We're fairly confident, and our goal is to play our best. If we perform well, we hope to secure the win."
The Albany Academies Girls Golf team's recent victory reflects not only their skill but their strong team spirit and camaraderie. With Jillian Rawson leading the way for her senior year, the team is poised to face future challenges with determination and confidence. We wish them the best of luck in their upcoming championship. Go Bears!