From "One World, One Dream" to "Together for a Shared Future"
In February 2022, Beijing will set a historic achievement when it becomes the first city to host both the Summer (2008) and Winter Olympics (2022). Due to the outbreak of Covid-19, China will find itself hosting a Games in much more uncertain and divided times in 2022 compared to 2008, with the lack of overseas spectators perhaps symbolic. 
The torch for Beijing 2022 is named 'Flying' (Fei Yang). With a spiral architecture that simulates a fluttering ribbon where the Olympic flame resides, the torch design is full of dynamism and vigor. In the torch's midsection is the Beijing 2022 symbol, while the swirling red line on its body signifies the winding Great Wall, the Games' skiing courses, and humanity's never-ending pursuit of light, peace, and greatness. The torch's primary colors of red and silver are metaphors for ice and fire, implying that the torch will bring light and warmth to the world of ice and snow.
​​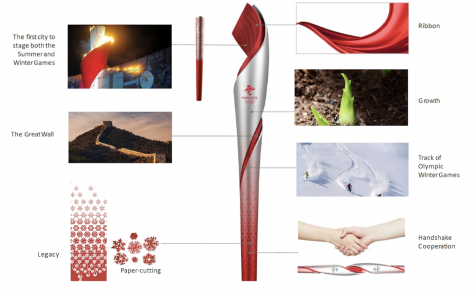 One of the mascots is Bing Dwen Dwen. In Chinese, "Bing" means ice. The word also symbolises purity and strength, while "Dwen Dwen" means robust and lively, which represents children. The mascot embodies the strength and willpower of athletes and will help to promote the Olympic spirit.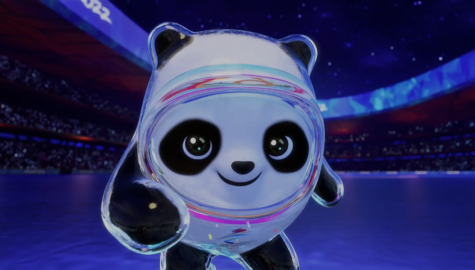 The other mascot is called Shuey Rhon Rhon. The name of the mascot promotes the desire of having greater inclusion for people with impairments throughout society, and more dialogue and understanding between the cultures of the world.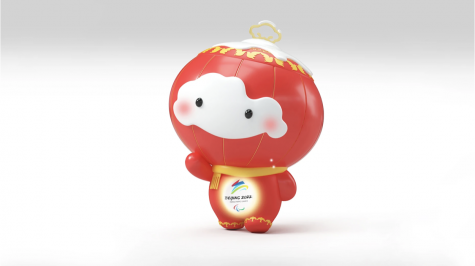 According to the competition rules, the Beijing 2022 Winter Olympics and Paralympics will use 39 venues, including 12 competition venues, 3 Winter Olympic venues, and 24 non-competition venues. The venues for the Winter Games in 2022 have been divided into three zones, or clusters: Beijing, Yanqing, and Zhangjiakou. They include the National Stadium, National Aquatics Centre, National Indoor Stadium, Wukesong Sports Centre, National Speed Skating Oval, Capital Indoor Stadium, Big Air Shougang, National Sliding Centre, National Alpine Ski Centre, National Biathlon Centre, National Ski Jumping Centre, National Cross-Country Centre, Genting Snow Park.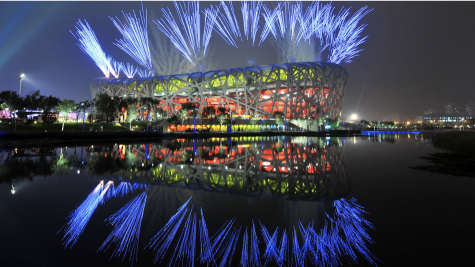 The Beijing 2022 medals are named Tong Xin, meaning "together as one." The design is inspired by Chinese old jade concentric circle pendants, with the five rings signifying the Olympic spirit of bringing people together and the splendor of the Olympic Winter Games being shared around the world. The gold, silver, and bronze medals are simple and classic, resembling the jade-inlaid medals of the 2008 Summer Games and showcasing Beijing as the first "Dual Olympic City" to host both Summer and Winter Games, in keeping with BOCOG's (Beijing Organizing Committee for the Olympic Games) principles of a "streamlined, safe, and splendid" Olympic Games.