Ten Days of Christmas Movies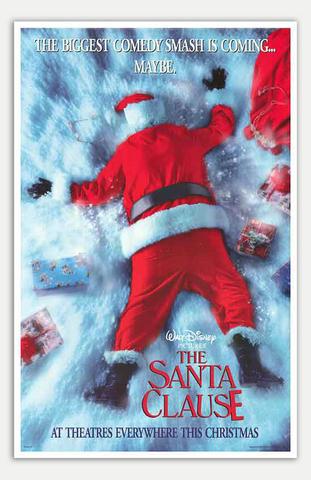 Christmas movies are definitely a highlight of the holiday season. From fast-paced action flicks to cheesy rom-coms, there's something for every Grinch and Buddy out there. While Hallmark and Freeform and Lifetime start new movie marathons when our Halloween candy is still fresh, there are some classics that stand out and are worth searching for year after year. This is a compilation of the greatest Christmas movies of all time, or at least my personal favorites. Hopefully, they will inspire you to grab some cocoa and join in the festivities!
The Nutcracker and the Four Realms (2018)
Incorporating elements of the score from Tchaikovsky's symphony, The Nutcracker and the Four Realms is an adaptation of the classic tale with fresh twists. From the icicles on every castle spire, to the frills of the Sugar Plum Fairy's dress, the movie is visually stunning. However, unless you are familiar with the original story and the music, this film can be a bit dull at points, which is why it has earned its spot at number ten. 
The Christmas Chronicles (2018)
The original Netflix film, The Christmas Chronicles, follows two siblings as they try to help Santa Claus save Christmas. The movie showcases childhood wonder and the magic of believing, with enough plot to keep older members of the family engaged too. It can seem far-fetched at times though and therefore gets a lower rating on my list. 
Dr. Seuss' How the Grinch Stole Christmas (2000)
Dr. Seuss' beloved book How the Grinch Stole Christmas! has gone through several adaptations over the years, but the live-action remake stands to be a Christmas favorite. Starring Jim Carrey as the Grinch and Taylor Momsen as Cindy Lou Who, How the Grinch Stole Christmas is another movie exploring the true meaning of the holiday season. As a whole, the film is great, but for purists who hold the cartoon near and dear to their hearts, this version can be a difficult adjustment. 
Home Alone (1990)
If you ask someone what their favorite Christmas movies are, most will at least mention Home Alone. I hadn't actually watched the cult classic all the way through until recently and I will say, I'm starting to understand what all the fuss is about. While it's hidden under the pranks and traps that the main character Kevin sets up, there is a nice message about the importance of family as Kevin's mother struggles to get back to her son.  
Love Actually (2003)
Love Actually has not only become a favorite in the romantic-comedy genre, but also amongst Christmas movies. With an all-star cast and several different plotlines, the film is an excellent watch when you're feeling blue – any time of year! As stated in the title, the film is about love of all kinds and how it affects each of us. 
Miracle on 34th Street (1994)
The original Miracle on 34th Street was released in 1947, but the 1994 remake is one of my favorite holiday movies. Who doesn't love a story about a little girl finding her belief in Santa Claus while also proving to the State of New York that he exists? Overall, it's a super uplifting movie and definitely deserves a place in my top five, and yours.
Elf (2003)
Elf is arguably one of the most iconic Christmas movies of all time. Will Ferrell's performance as the loveable Buddy is awesome and the film is utterly hilarious, from maple syrup spaghetti to "Son of a nutcracker!" It's hard to make it through the winter season without seeing it at least once. Elf can brighten even the dreariest winter day.
It's a Wonderful Life (1946)
My experience with It's a Wonderful Life is fairly new. At first, I was very closed off to watching the film because I thought it would be depressing. I soon realized it's so much more than that. This true classic spotlights exactly how every life matters, how much can be changed by just one person. It's definitely a must see!
A Christmas Story (1983)
Ranking at number two on my list, A Christmas Story was an instant classic as soon as it was released almost 40 years ago. Set in the 1940s, the film is all about a young kid desperately trying to convince his parents he needs a Red Ryder BB gun for Christmas. It's a weird summary, but trust me, this comedy filled with iconic childhood memories has become a favorite of mine. 
The Santa Clause (1994)
And my number one, all-time favorite Christmas movie is… The Santa Clause! This quintessential holiday tale follows a man on his journey to becoming Santa Claus, and rediscovering the meaning of Christmas along the way. I absolutely love this movie and probably watch it at least a dozen times each year. To me, it perfectly embodies Christmas joy.