"Evermore": A Review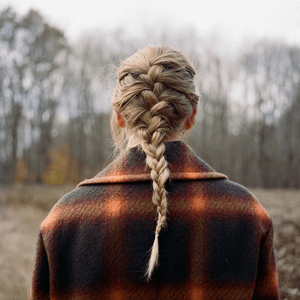 For the last 10 months or so, most of us have been cooped up in quarantine. Some people have been affected in a way that's caused them to completely lose any shred of motivation they might've had prior to this lengthy lockdown, but some people have been super productive; perhaps more so than ever before. One person who I can definitely say falls into the latter category is none other than Miss Taylor Swift herself, who has released two albums – Folklore and Evermore – within months during her quarantine, putting a total of 9 records on her discography. The more recent of the two is the 15-track long Evermore, which came out on December 11th, 2020. A deluxe version of the album was released earlier this month, with 2 new tracks included as a bonus. The entirety of Evermore is incredibly well-written, and it's evident that Swift paid great attention to detail and continuity when writing the songs, but let's talk about some of the album's most essential (read: best) pieces and go from there!
Evermore consists of both "story songs" that introduce new characters to join those we met in Folklore and songs about Swift herself, much like her previous album; which makes sense, considering she has described Evermore as Folklore's "sister album." One of these is "champagne problems," the second track featured on Evermore. The lyrics, sung by Swift in a beautifully heartfelt manner, tell a story about college sweethearts who, as Swift says in a short essay about the album, "had very different plans for the same night." She explains that while the man was planning to propose, his girlfriend intended to break up with him and put an end to the relationship. The songs "'tis the damn Season" and "dorothea" tell the story of Hollywood actress Dorothea going back to her hometown and reigniting the flame she once shared with a high school lover. 
Meanwhile, "no body, no crime" is a tale of its own that sells a totally different, murder mystery type of vibe: Swift sings of her friend Este who goes missing after finding out that her husband is involved in an affair. She makes sure to set the lyric "I think he did it, but I just can't prove it" as kind of a centerpiece for the song, giving it a double meaning: Este says this as an accusation towards her husband regarding his affair, and Swift says it as an accusation towards him for being the reason Este has "gone missing" (you guessed it—murder!). This makes it all the more shocking and chilling when that same lyric is modified to say, "They think she did it, but they just can't prove it," and then, "She thinks I did it, but she just can't prove it" after the third verse of the song which heavily implies that Swift's character killed the husband. Fun, right?
I won't talk too much more about all of the stories that Swift has skillfully weaved into Evermore, both because I don't want to spoil all the fun for people who might want to give it a listen and because we'd be here for a while if I did, so let's move on to a couple of the more personal tracks on the album. The thirteenth track, titled "marjorie," is about Swift's late grandmother of the same name. While all of the lyrics are absolutely incredible, perhaps the most striking are the ones for the chorus: "What died didn't stay dead/What died didn't stay dead/You're alive, you're alive in my head/What died didn't stay dead/What died didn't stay dead/You're alive, so alive." Through both the lyrics and the way Swift sings, the song induces an incredible amount of emotion upon listening to it.  
The last track I'll talk about is… well, the last track on the album (not counting the two bonus tracks released on the deluxe version), titled "evermore." Everyone loves a title reference! Similar to another Evermore song, "happiness," this song deals with the subject of mental health, but it takes a more linear approach to the process of healing than "happiness" did. This song likely correlates with the periods of depression Swift has gone through in the past, which she has discussed previously. The chorus of "evermore" has a hopeful tinge to it, which is why the choice to end the song with it was absolutely genius: "I had a feeling so peculiar/This pain wouldn't be for/Evermore."
All in all, Evermore's lyrics and production both do an extremely admirable job of storytelling in a way that connects with the listeners. The character developments and dynamics are done amazingly as well. If you have the time, I'd definitely give it a try!