5 LGBTQ+ Books that are Worth a Read!
It's not an unpopular opinion that there is a disappointing lack of viable LGBTQ+ representation in modern-day media; queer and transgender characters and their relationships should be normalized, especially now that a lot of the world is significantly more accepting of the community. Luckily, there are some wonderful rep out there – this list of books provides only a few examples of that, but it's a great starting point if you're interested!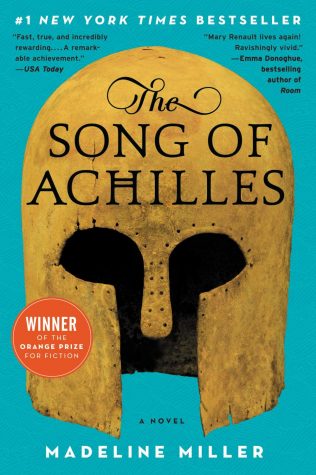 The Song of Achilles

by Madeline Miller
If you're in the mood for a good cry, or if you're just a fan of Greek mythology, The Song of Achilles is a perfect read; it's a beautifully written spin on the well-known tragedy of the Greek hero Achilles and his best friend (or possibly more), Patroclus.Miller's novel tells the story of the two boys as they grow up together while exploring their relationship and the feelings they have for each other. Their tale begins after they cross paths when Patroclus is exiled and taken in by Achilles' father, continues through their thrilling adventures together, and ends—well, if I revealed that, it'd be a major spoiler! Getting to see how the dynamic between the two boys develops and how their interactions with each other change as they grow is an amazing experience; it truly made the book a page-turner for me. The Song of Achilles is a heart-wrenching story of friendship and love that's nearly guaranteed to leave you at least a little misty-eyed.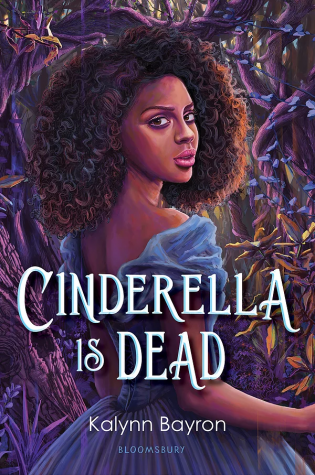 2. Cinderella is Dead by Kalynn Baron
Some books do a great job of tackling multiple topics at once; Cinderella is Dead is a wonderful example. It has an amazing, engaging sapphic storyline while also addressing the ever-prominent issue of misogyny. On top of that, some incredible plot twists put a fascinating spin on the original fairy tale that we all know! The overarching premise of the book is that 200 years after Cinderella finds her prince, teenage girls are required to attend an Annual Ball at which the men of the kingdom select wives based solely on how extravagantly the girls present themselves; any girls who are not chosen never get heard from again. Clearly, the fairy tale circumstances surrounding Cinderella's story are long-gone. However, sixteen-year-old Sophia is in love with her childhood best friend, Erin, and would much rather marry her than be forced to marry any of the men at the ball. The book explores Sophia's journey to fight against the misogynistic structure of her society with Constance, a girl she meets after running away from the ball, as well as her developing relationship with her new friend. The plot pulled me in and the character dynamics made me stay, so I recommend giving this book a shot!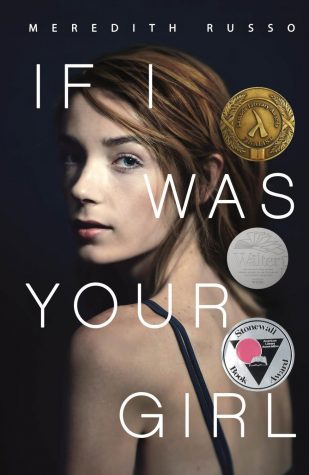 3. If I Was Your Girl by Meredith Russo
Russo's novel has no shortage of lovable characters, and it does a great job of addressing and portraying some of the hardships that transgender people face. The main character of this story is a trans girl named Amanda Hardy, who begins her senior year as the new girl at a high school in Lambertville. Amanda has moved here after being attacked at a mall in Atlanta, Georgia, as the terrifying incident made her parents decide that it would be better and safer to start fresh in another place. If I Was Your Girl is all about Amanda's journey through her last year of high school: as it goes on, we get to know more about her new group of friends; her love interest, Grant; and we see all the experiences, good and bad, she has in this new place. One of the most notable things about the reading experience that this book provides is the heartfelt author's note at the end, which ended up being a tearjerker for me. Russo, who is herself a trans woman, thanks her audience for reading the book, but emphasizes the fact that Amanda's story is not the only transgender story and should not be interpreted as the "typical" trans experience. She takes the time to connect with both her cisgender and transgender readers, discussing her own experiences and her intentions behind writing the book the way she did. If I Was Your Girl is a beautiful story of self-acceptance, and it's a very moving read.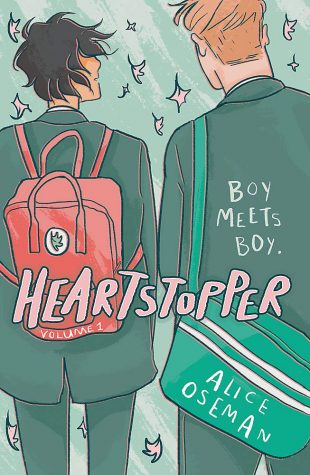 4. Heartstopper by Alice Oseman
Honestly, I'm not usually into graphic novels, but Heartstopper is genuinely one of my favorite series of all time. It's an ongoing story – although it is on hiatus at the moment – about Charlie and Nick, students at a British all-boys school who quickly become friends after meeting and later find their friendship blossoming into something more. The series is full of amazing, heartwarming moments, but it also touches on its fair share of heavy subjects, including eating disorders, struggling with depression, and more; and Oseman can do an incredible job of covering all of this in a way that lets readers sympathize with or even relate to the characters. Beyond Nick and Charlie's relationship, there are sapphic representation and trans representation as well, all found in characters that are extremely easy to love. If you're looking for a quick, mostly lighthearted read (keyword: mostly), then Heartstopper is the pick for you!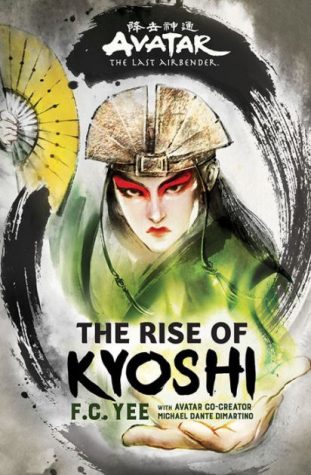 5. The Rise of Kyoshi by F.C. Yee
If you grew up loving "Avatar: The Last Airbender" or "The Legend of Korra" – or both! – then you'll want to read this. And if you didn't grow up watching either of those, then reading this will make you want to watch them! In a world where people can control any one of the elements – fire, earth, water, and air – there is one chosen individual called the Avatar, who can control all four at once. As established in the TV series, Kyoshi goes down in history as the longest-living Avatar, but this novel tells readers of her background. It's the first of two books written by Yee, in a series called "The Legend of Kyoshi." Through The Rise of Kyoshi, we get to know who she was before taking on the role of being the Avatar, and part of her story is how she falls in love with Rangi, her fierce, headstrong friend who also chooses to act as her bodyguard. This book tells an exciting, enjoyable, action-packed story that provides an awesome reading experience!
       Now, as I said before, these are only a few book recommendations that have good LGBTQ+ representation as well as great stories – there are so many others out there, too! I hope you'll check some of them out if you haven't already, and I hope you'll love them!