Australia's Wildfires: Spreading Awareness
The wildfires in Australia have been burning for nearly eight months now, marking the worst period of fires seen in the country in decades – so why have news networks only recently started to cover the matter? 
While the earliest article regarding the fires can be traced back to only two months ago, the fire season began in late July of 2019, worsening around December due to a record-breaking heatwave in Australia. While wildfire season is always expected in the Australian summer months, the rapidly increasing effects of climate change all over the world are likely to play a role in the intensity of the fires for this particular season, according to an article from the British newspaper, The Telegraph. The growing extremity of weather conditions is almost definitely a key reason the wildfires have been spreading with more intensity than the last fire season. It is also believed the strong winds have been another contributor to the intensifying condition of the fires.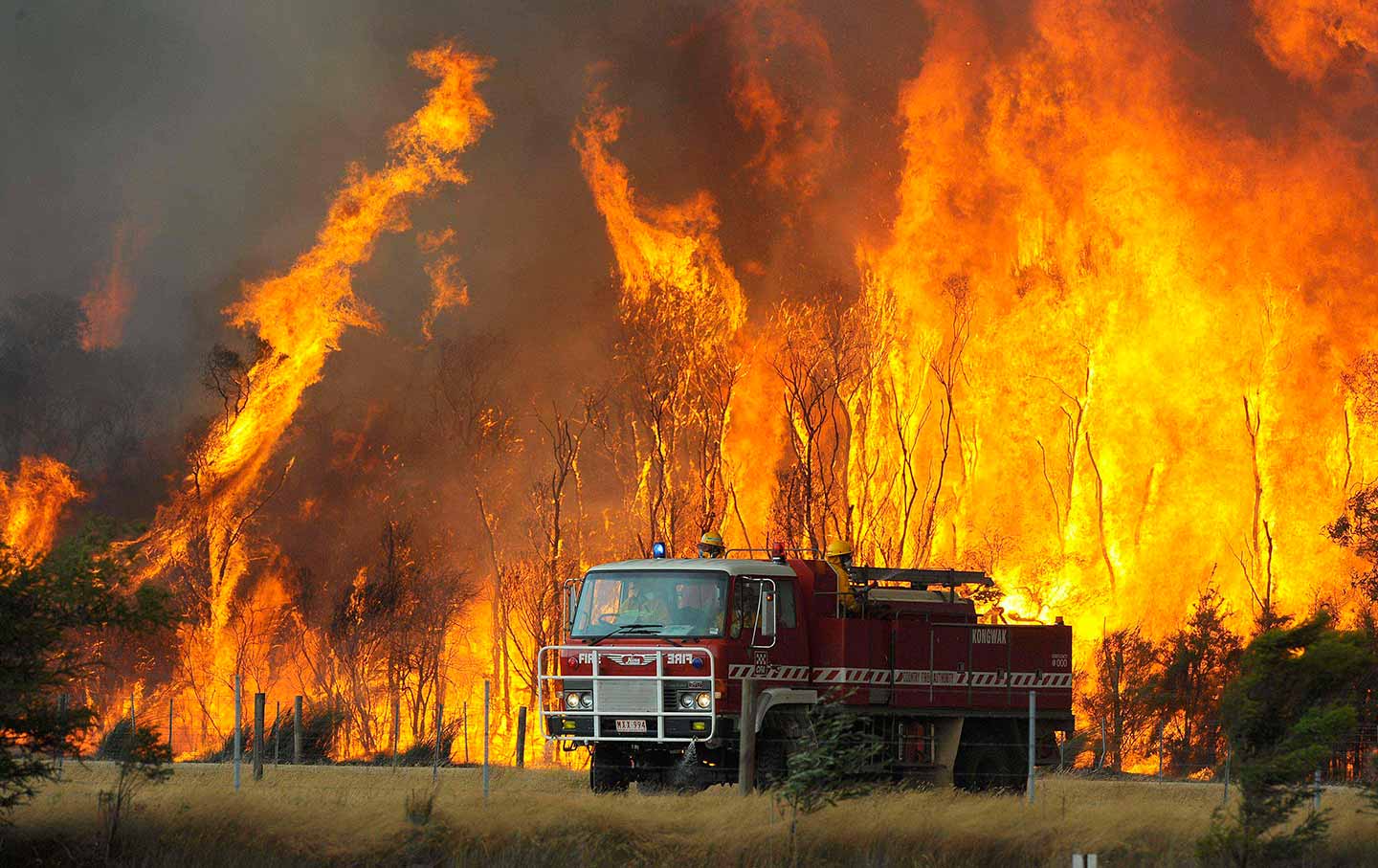 The effect of the fires has been absolutely devastating for Australia, with nearly 20 million acres burned and 28 people killed. The biggest statistic in terms of casualties, however, is Australia's wildlife, with a staggering estimation of over 1 billion animals dead – and the number keeps growing. In a hopeful effort to lessen further damage and loss of life, 
Australian authorities have been working to combat the fires for several months now. According to an article from CNN in early January, the state of Victoria declared a state of disaster while New South Wales declared a state of emergency, both contributing "extraordinary powers and additional government resources to battle the fires." 
In an effort to work towards stopping these fires before their destruction can spread much further, several organizations have been founded, and donations can still be made. Some organizations involved with victim relief and recovery include: Salvation Army Australia, the NSW Rural Fire Service, Save The Children Australia, and the St. Vincent de Paul Society Australia. There are also wildlife rescue and treatment organizations created to help with the devastated animal population, including WIRES, RSPCA, the World Wildlife Fund, and Koalas in Care. Even the smallest action counts as a step towards stopping these fires, be it a small donation or a text or social media post to spread the word – so do not hesitate to speak up.